3 ways to enjoy Christmas Spirit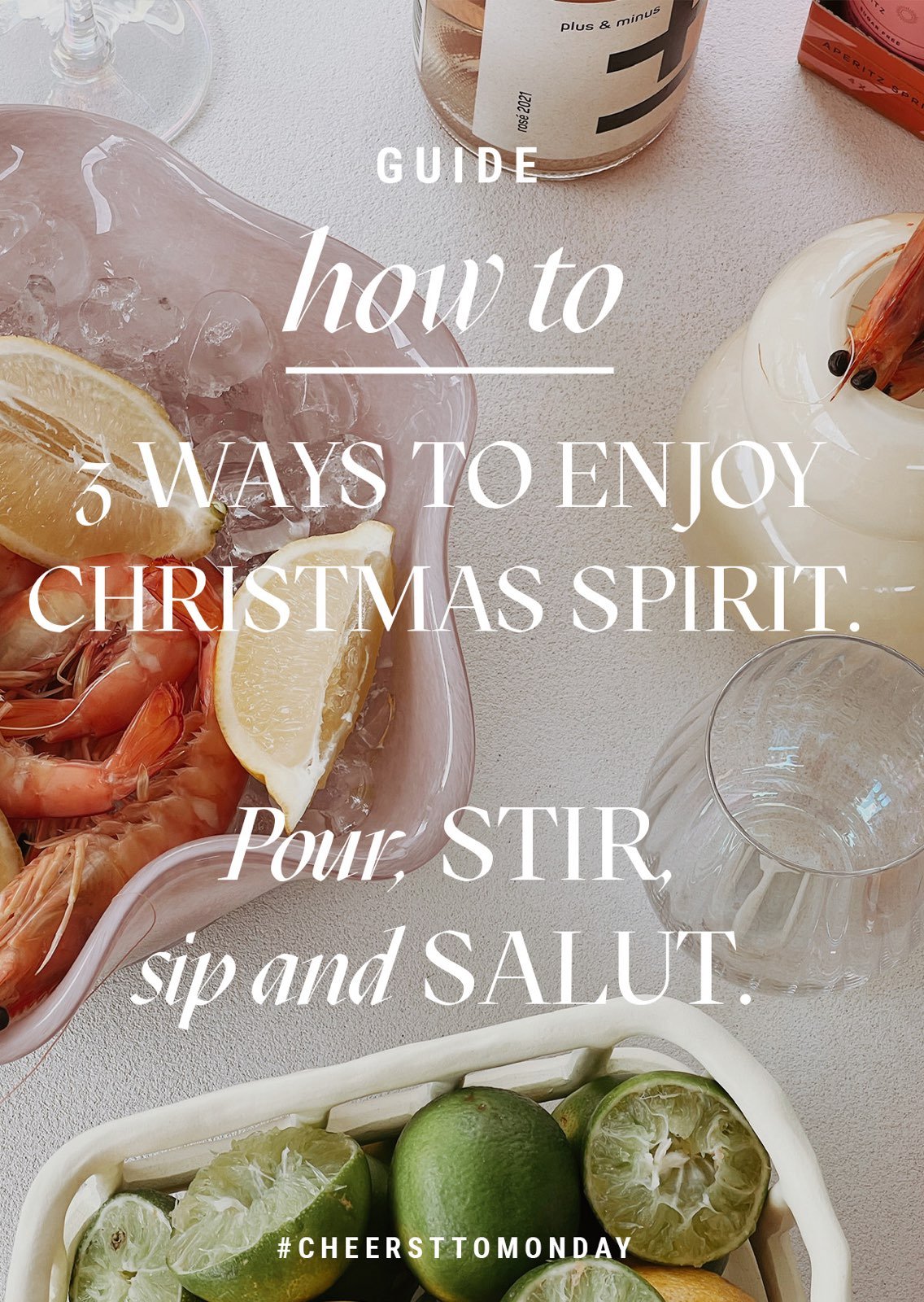 We are so happy to see our Christmas Spirit come to life. Both literally and figuratively. At this time of year, the social gatherings can really ramp up, with no signs of slowing down until after the New Year. Whether you drink alcohol or not, it's good to have the option of a delicious tipple that won't tip you over so you can keep up with all the festive merriment.
This non-alc spirit is something that Monday Distillery founder Sam Manning has been wanting to create for quite some time - and that time is finally here.
"My mind is constantly thinking about new flavour profiles that I can use to create non-alc drinks that people are proud to take to a party. Or sip on in the backyard whilst the kids play. It's the taste and experience in an adult package that really shows that lemonade isn't the only option if you're not on the booze," said Sam.
The juicy new Christmas Spirit is a cucumber and citrus punch that is bursting with good times and begging to be poured, mixed and sipped.
"It is bright and crisp on the nose, with peach and mandarin peel undertones. Grapefruit and juniper finish off this limited edition non-alc spirit," says Sam.
The Monday Distillery founder has pulled together three delightful cocktails using the new Christmas Spirit. Mix it, shake it, stir it, drink it.
"I am most excited about being able to use our first ever non alc spirit in a cocktail shaker and whip up cocktails in the Monday style of taste and experience. I love making cocktails and entertaining family and friends, and this spirit will really allow me to get my mixing skills ON."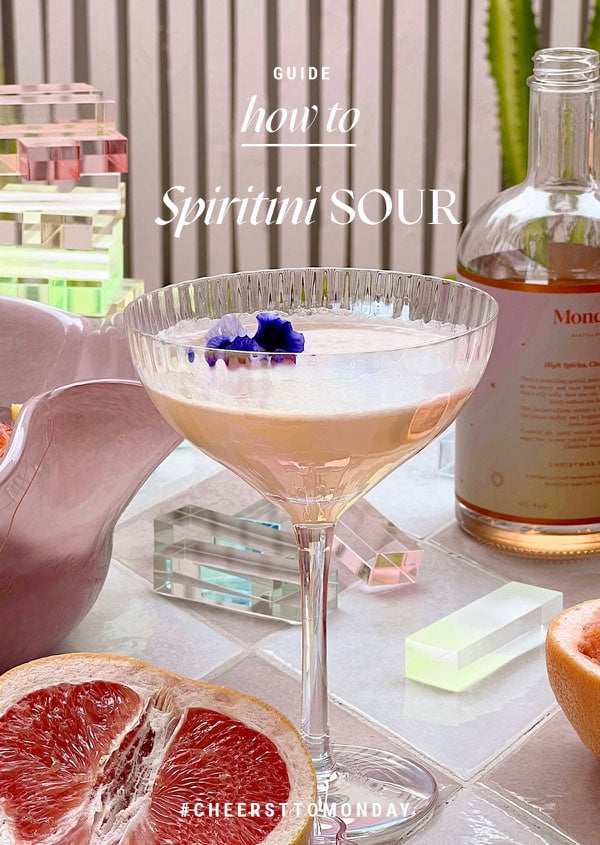 This cocktail takes inspiration from the twist on a classic - the grapefruit martini. It really brings the grapefruit notes in the Christmas Spirit to the forefront, and adding the grapefruit juice really makes it sing. This mix delivers a stylish drop to be enjoyed in your favourite martini or coupe glass.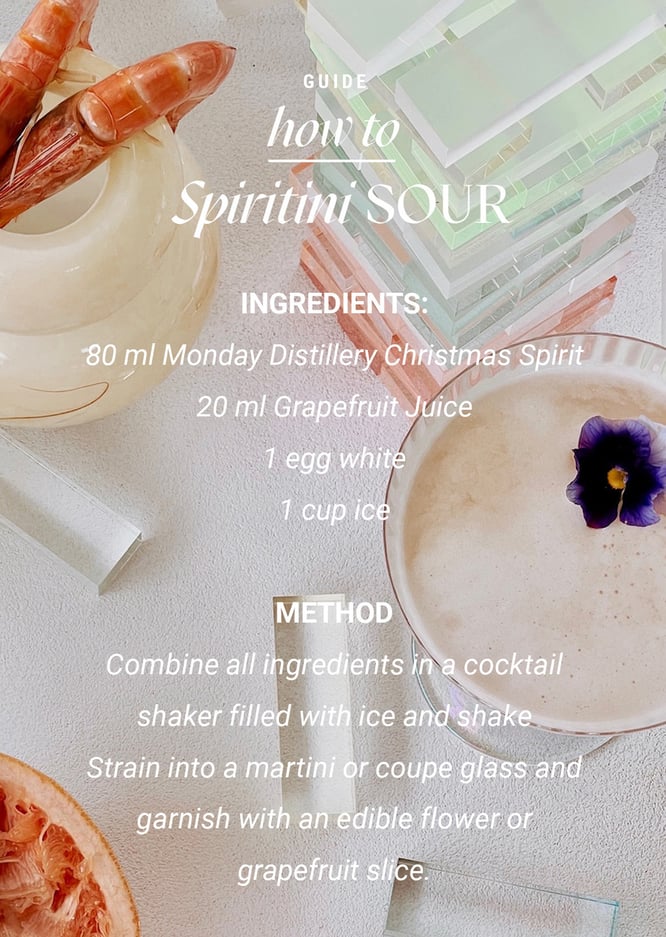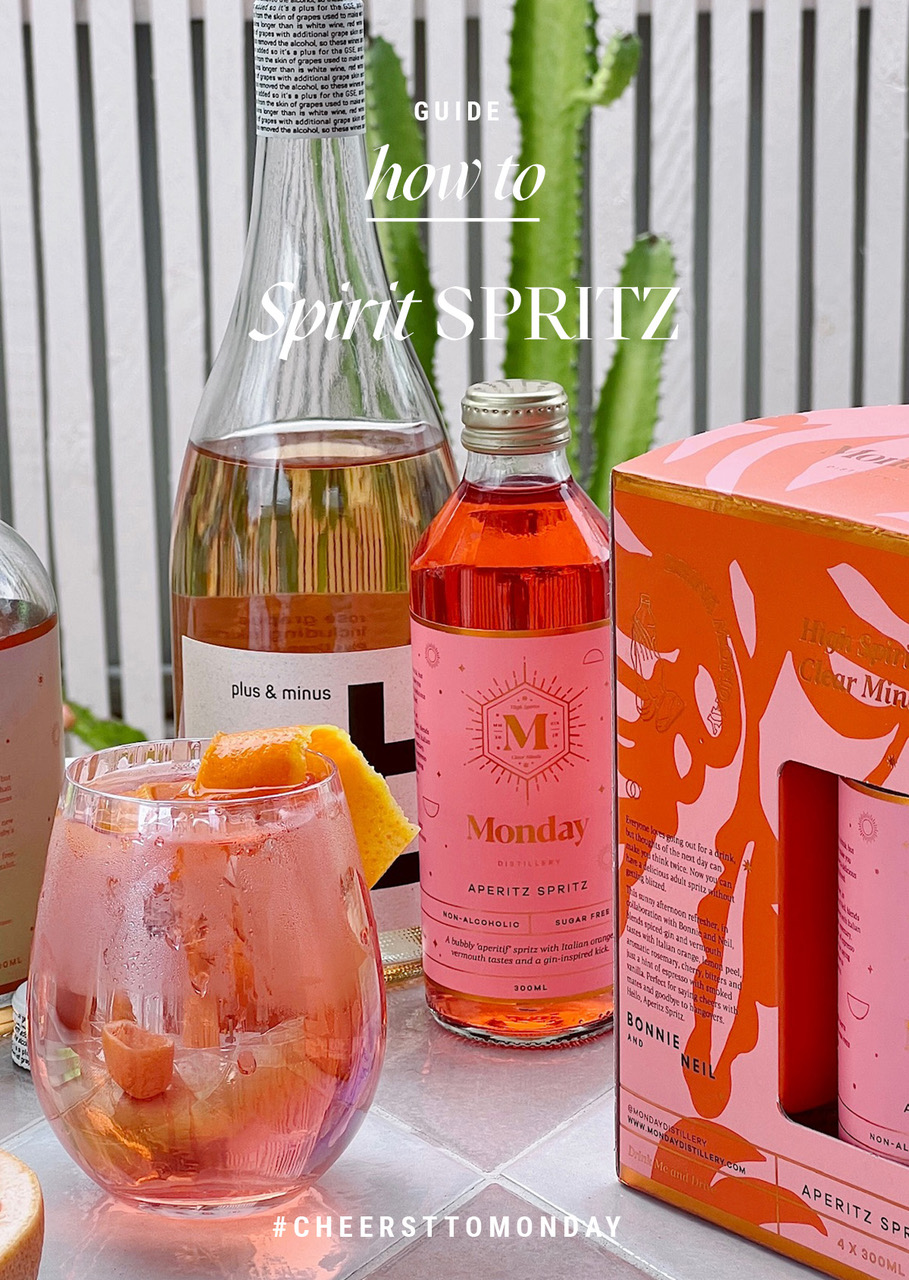 This cocktail is a take on the classic spritz using our Christmas Spirit, our Aperitz Spritz and a non-alc Rosé. This delicate mix is the perfect sip for the summertime. It's easy to mix and ready to be enjoyed after a day at the beach. Light the BBQ and relax with this drink in your hand.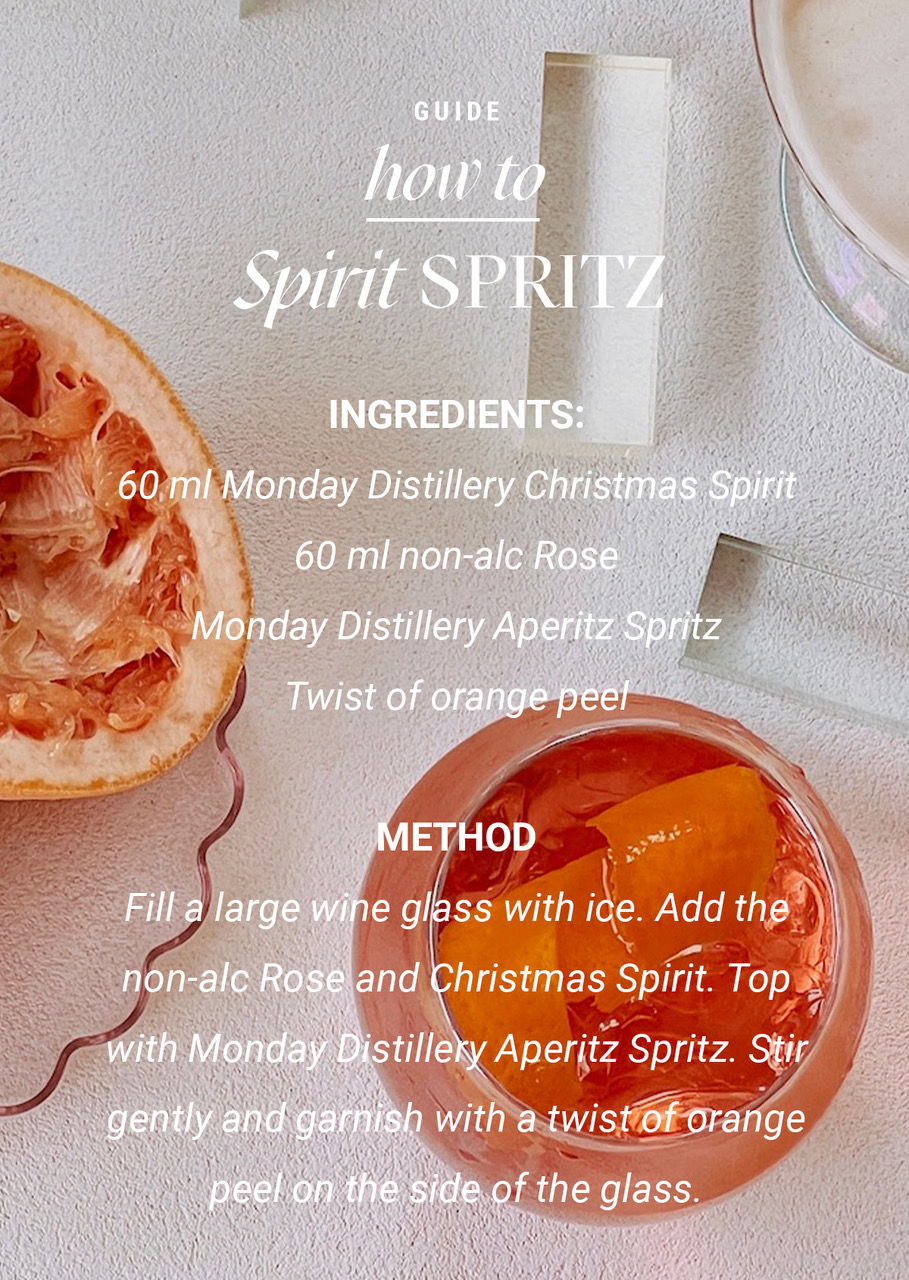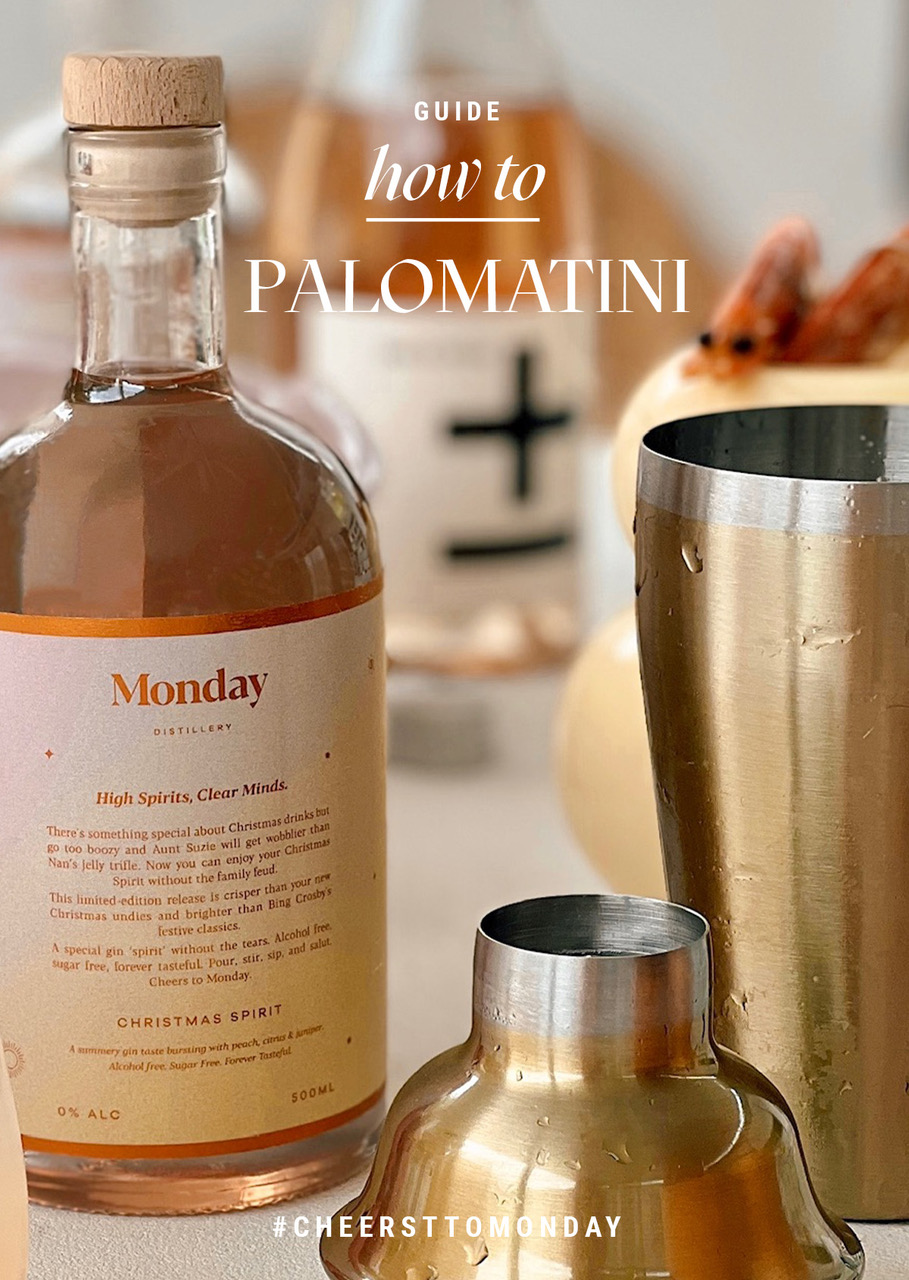 This cocktail is a take on the classic martini using our Christmas Spirit, our Paloma and freshly squeezed lime. The Paloma takes the place of your traditional tequila, and mixed with the Christmas Spirit, it looks like a sorbet sunset in drink form.